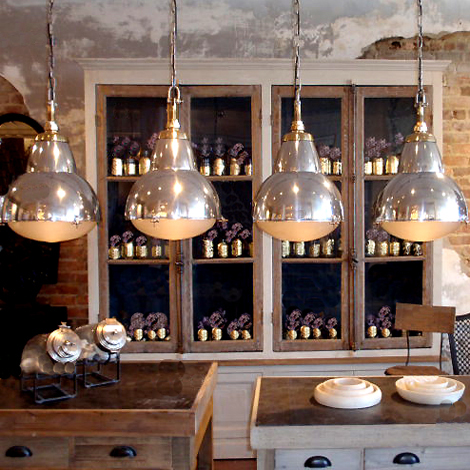 These beautiful  retro pendant lights found at HudsonGoods.com can really make your kitchen unique. Whether remodeling from scratch (demo-ing the whole space) or just wanting to change things up a bit, try to find lighting that speaks to you and not just the same old stuff from the big box stores! A row of these beauties or even just one in a key location will set your kitchen apart from the rest. While they are a bit more expensive than the big box stores, they will not set you back that much and will be a great….conversation piece for your parties to come. You can even make your own lighting, fashioned after really expensive brands… but for pennies on the dollar!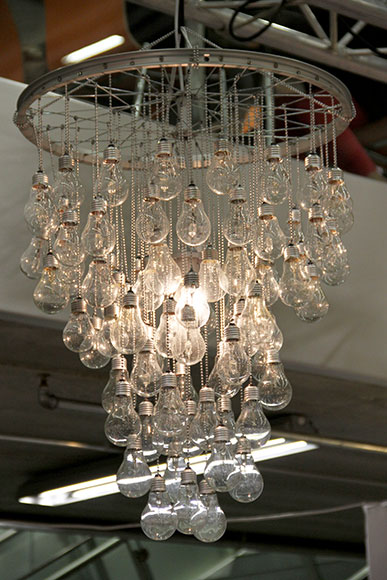 This chandelier is made from light bulbs,  a bicycle wheel and some chain. There is only one working bulb in the center, hanging from a store bought  single socket on a wire fixture. The center bulb (the real one) illuminates all the others in this cascading effect fixture. How creative!   Or this one made from corrugated steel (or aluminum) bent into a square, rectangle or even circle with a frame.
  The point is…. get creative with your lighting.  It will definitely make your kitchen unique. Have fun, show your personality… don't be afraid to be different! Being different is to be cutting edge! You never know, you may just start a trend.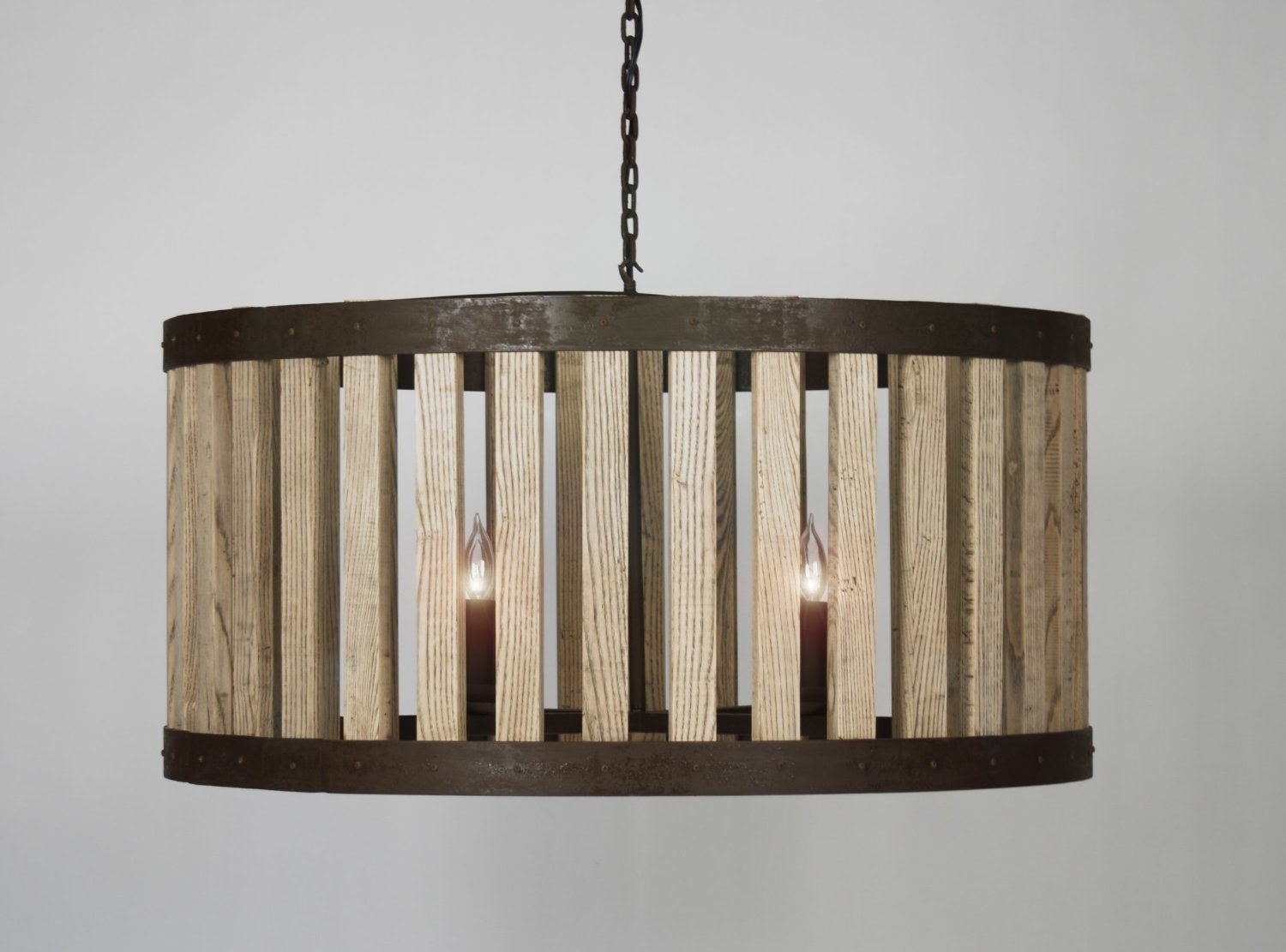 This wooden barrel chandelier with iron edge banding will be a unique addition to any kitchen island. Hover over the name at the bottom of the photo t o get you to the site where it can be purchased.
These beautiful wood pods by designer Kwon Jae Min can be purchased by clicking on the link below the photo. There are many other unique lamps at the site as well. Have fun!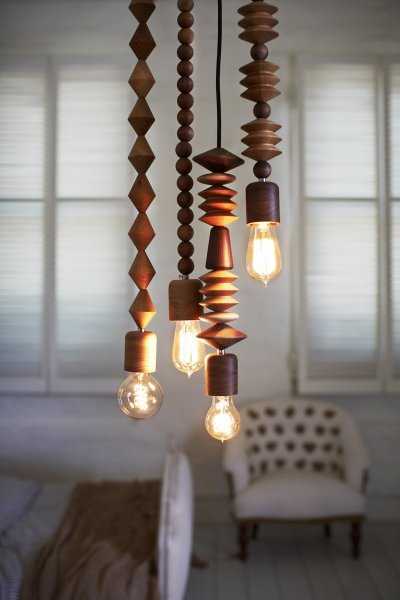 These beaded string lights are so unique!  You could use the concept yourself and string anything you collect on a bulb fixture with a wire or you can purchase these by clicking on the link to The Design Hunter Shop. Enjoy.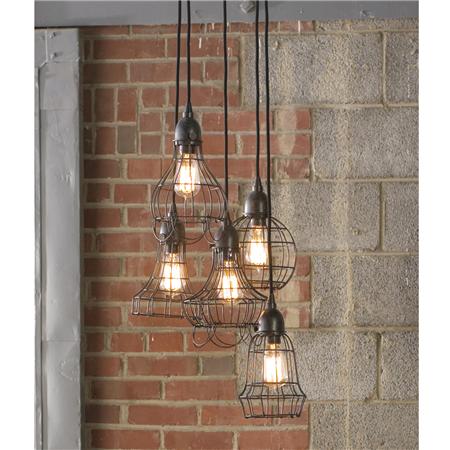 These retro, lamps hung in a cluster are a blast from the past. What is old is new again in today's retro modern world. I purchased a single wire fixture in an antique store in old town Folsom a while back and I just love it! Here they have taken a few of the old retro styles and hung them together as a chandelier. Wow! I love it.
Cheers!