I hate the word Trend! However, there is no better single word to explain a new progression towards a particular trait in design. So…. trend it is. I have been writing for years about not filling your kitchen with upper cabinets. I have always loved the open airy feel of having big windows with open shelves. The open space helps give a relief to the eye and keeps the space from looking top heavy. Plus it's just cool! Another thing I am in love with these days are old pantries or hutches with lots of glass uppers. This gives the same open airy feel, because you see whats on the shelves, not just wood doors.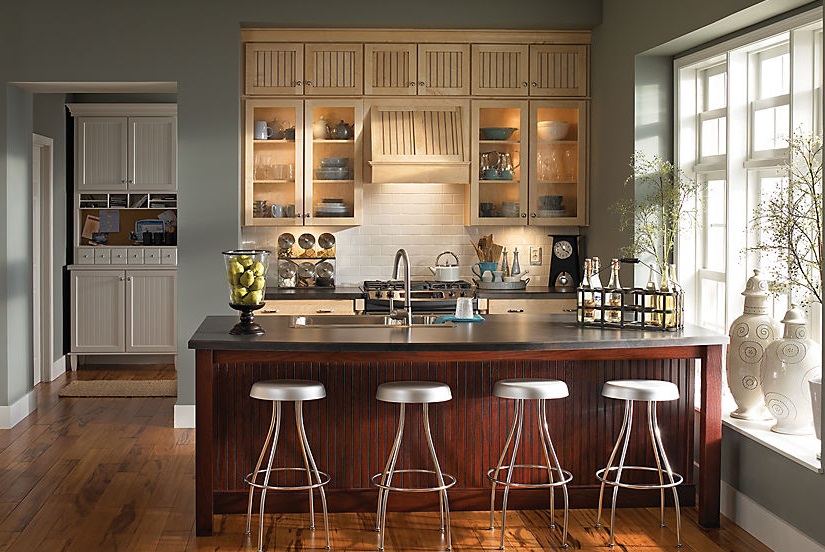 However, in my 15 years as a professional kitchen designer, I literally have only had a few clients who would subscribe to my philosophy. They say "I don't want to keep my stuff neat", or "I don't have pretty stuff". And I get that to a point…. but my reply is…. get new stuff! If you are remodeling your kitchen to the tune of $30k to $1000k, you can afford to spend $500 on new stuff (dishes & glassware). Or for the people who don't want to keep their stuff neat, I say, then just pick one cabinet as a feature and put glass doors in it and feature your vases or wine glasses. Or find one area to have some display shelves for these items instead of a cabinet at all.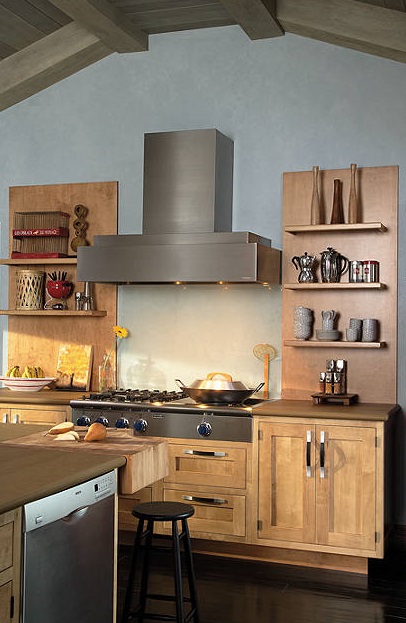 Last year I wrote about this but it seems like it is really catching on now. When I look through Houzz.com or Pintrest, I find kitchen pictures like this everywhere. You don't see the 90's style kitchens filled with cabinets, upper and lower, as much any more. I guess I am ahead of the curve! If only everyone would notice that and give me the big bucks for my trendy ideas! I guess people need to see that others are signing on to new ideas before they venture out and do it themselves. I for one like to be ahead of the game. Be the first on your block! Show the Jones's what style really is, and that you have a leg up on it.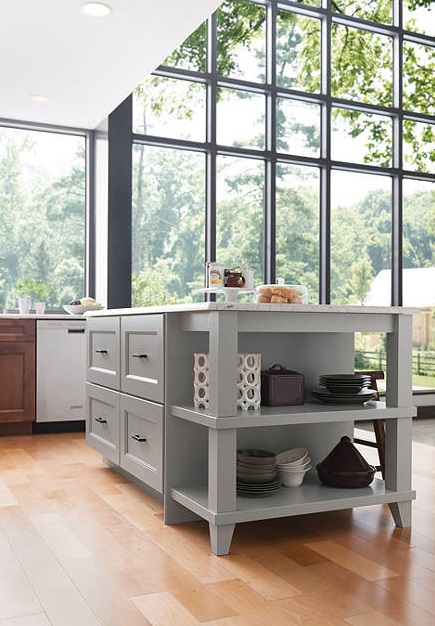 Last year, I was remodeling an old American Four Square in Sacramento, built in 1906. It was an investment property for resale and the kitchen as a mess…. torn to pieces, but it had this great cabinet with glass top cabinets.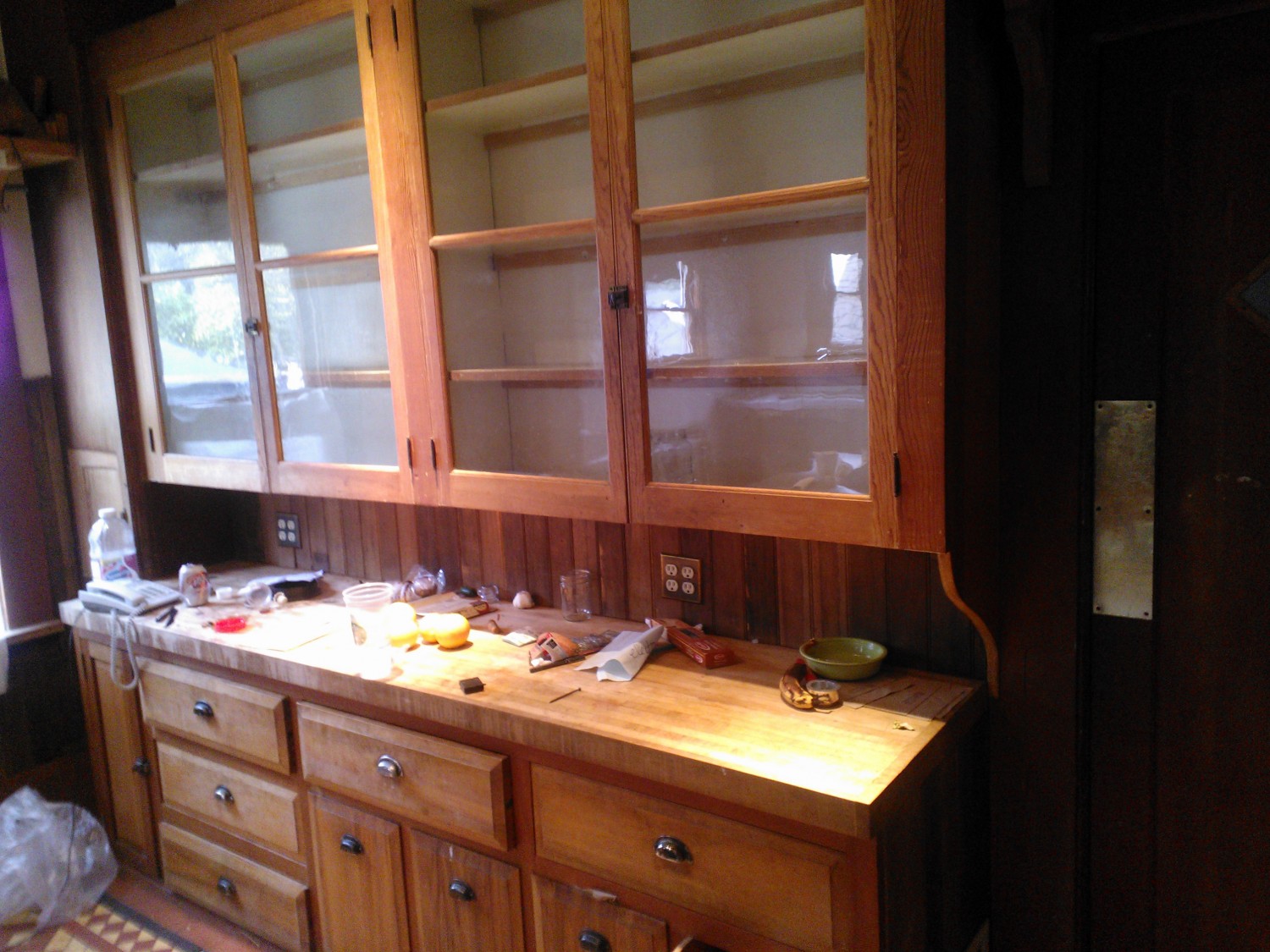 I tried to talk my client into keeping and restoring it, but he said no. He felt that new buyers would want something more functional. So I redesigned a new hutch style cabinet with some glass uppers in it's stead. Then I brought home the old piece. My husband looked at it and said "what in the…?, what are you going to do with that piece of junk?".My response…? Restore it and design it into our kitchen remodel (in a few years), as a main cabinet for our service ware.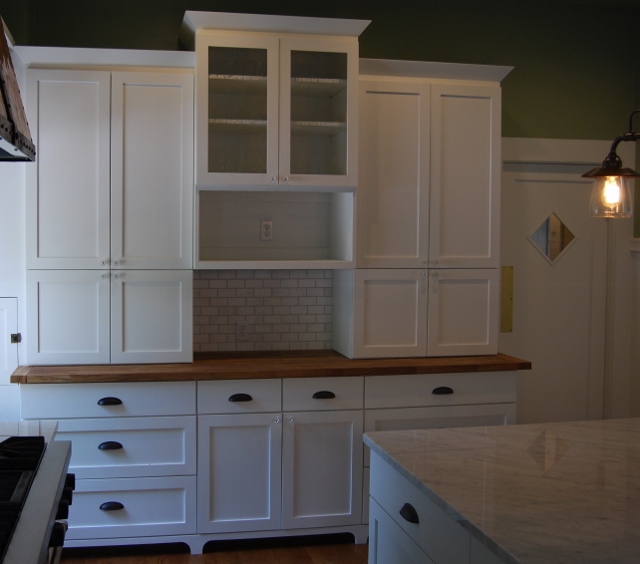 Soon, after, I started seeing all kinds of pictures with very similar cabinets in them. After showing my husband the pictures… now he gets it. I guess not everyone has the ability to "see" things in their mind like I do. But I guess that's why I am a designer! My third eye, "sees" things in it all day long, every day. Help… get the pictures out of my head! No just kidding, I love it. I live design. I would love to help you too.