These are a collection of photos that I have saved from the World Wide Web over the years before Pinterest or Houzz or other online photo collection sites were created. I use them for inspiration only. They are to serve as visual stimulus only. They are not being presented as my own, unless noted under the specific pictures. Copyright still belongs to the owner/creator of said work and this blog is receiving no financial benefits from these specific pictures and it's use. If you see your work on this blog and want to get photo or design credit where credit is due, or have them removed, please email me at Jenny@UltimateDesignKitchens.com Thank you to all the designers, builders, architects and photographers responsible for the inspiration!
Lighting Inspirations (Many of which can be found & purchased from Hudsongoods.com)
This chandelier (below) is a DIY project and looks very much like the expensive version  made by Eurofase.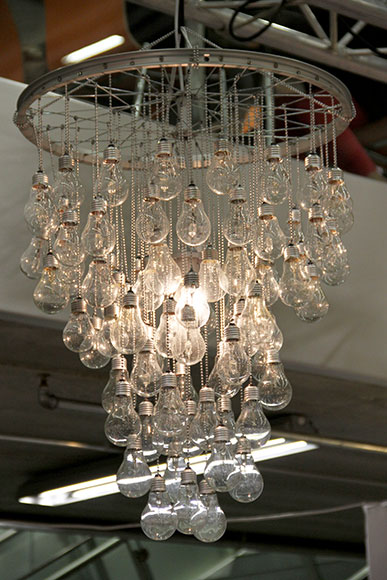 or this one by Pottery Barn