I am a certified Kitchen Designer in the greater Sacramento, California area. My website is www.ultimatedesignkitchens.com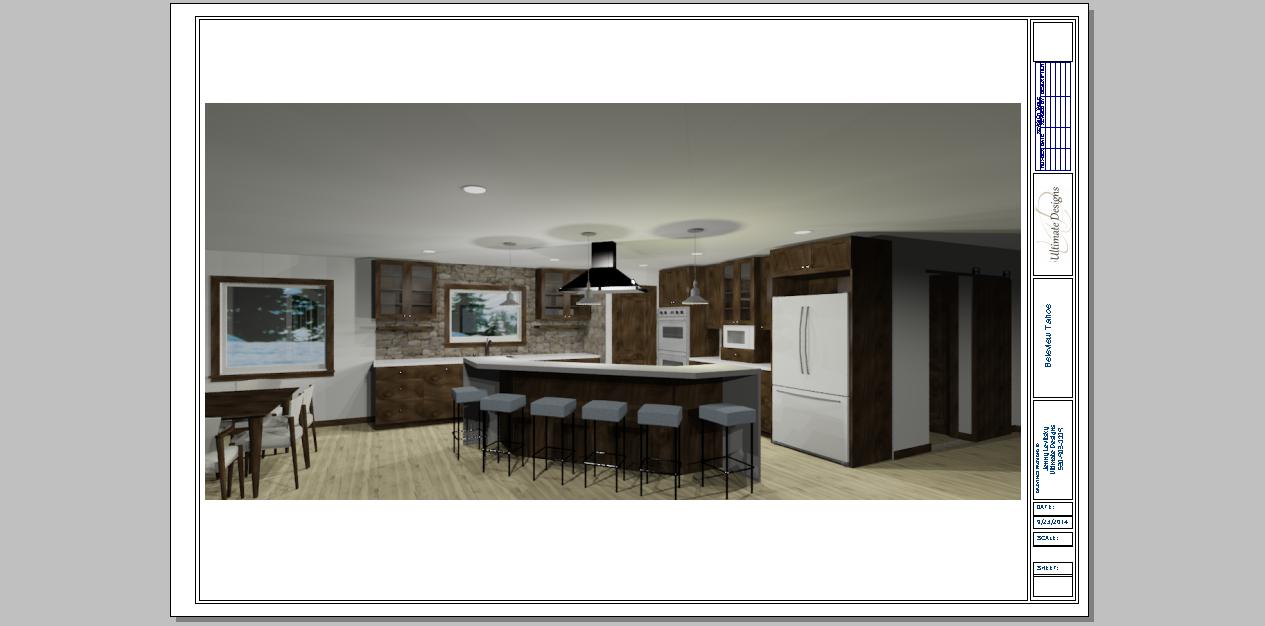 I can be hired in person or online to help you with your new kitchen remodeling endeavors. I can be hired on line to do project consultation and plan review. If you have architectural plans or just sketches you put together I can review them with you and make comments or suggestions so you can start on the right track from the very beginning. If you don't have plans yet and are looking for ideas or a set of plans that you can use for permits, you can take measurements and send them to me so I can create plans for you.
Then we can work online via  team viewer that can be installed easily on any computer, or through email, photos and phone consultations till you get the plans you like. With the amount of time and money you will be investing in your new kitchen remodel you can't afford not to hire a consultant with a fresh set of eyes to review your plans. With 30 years of design experience I can help you avoid those costly mistakes. Something as simple as a light switch inconveniently placed or a door that is hinged the wrong way or placed just slightly wrong or just needing an outlet that does not exist can be a frustration and a costly change order after all is said and done.
We can take this through to the cabinet design and surface specification phases (including appliance specification ideas). For local homeowners, we will start in person, at your home and preferably with your contractor (or mine if you wish). I can help you determine which walls can be removed or moved and then, working with my CAD program and 3D rendering, help you determine the best layout of your new space and prepare  the plans necessary for permits when/if required.
  Click on each image to see full plan.
I can also be hired for  consultations on your appliance choices, layout and space planning, cabinet options, surface specifications, design style, or DIY organization. Sometimes it just helps to run your ideas past a pro and make sure that you are making the right choices to achieve your design goals. My goal is to prevent you from thinking "I wish I had thought of that"  in hind sight.  I can't wait to hear from you! This process is something I am very passionate about.
I can be contacted via email or phone:
jenny@ultimatedesignkitchens.com
I hope to hear from you so we can create the new kitchen of your dreams.