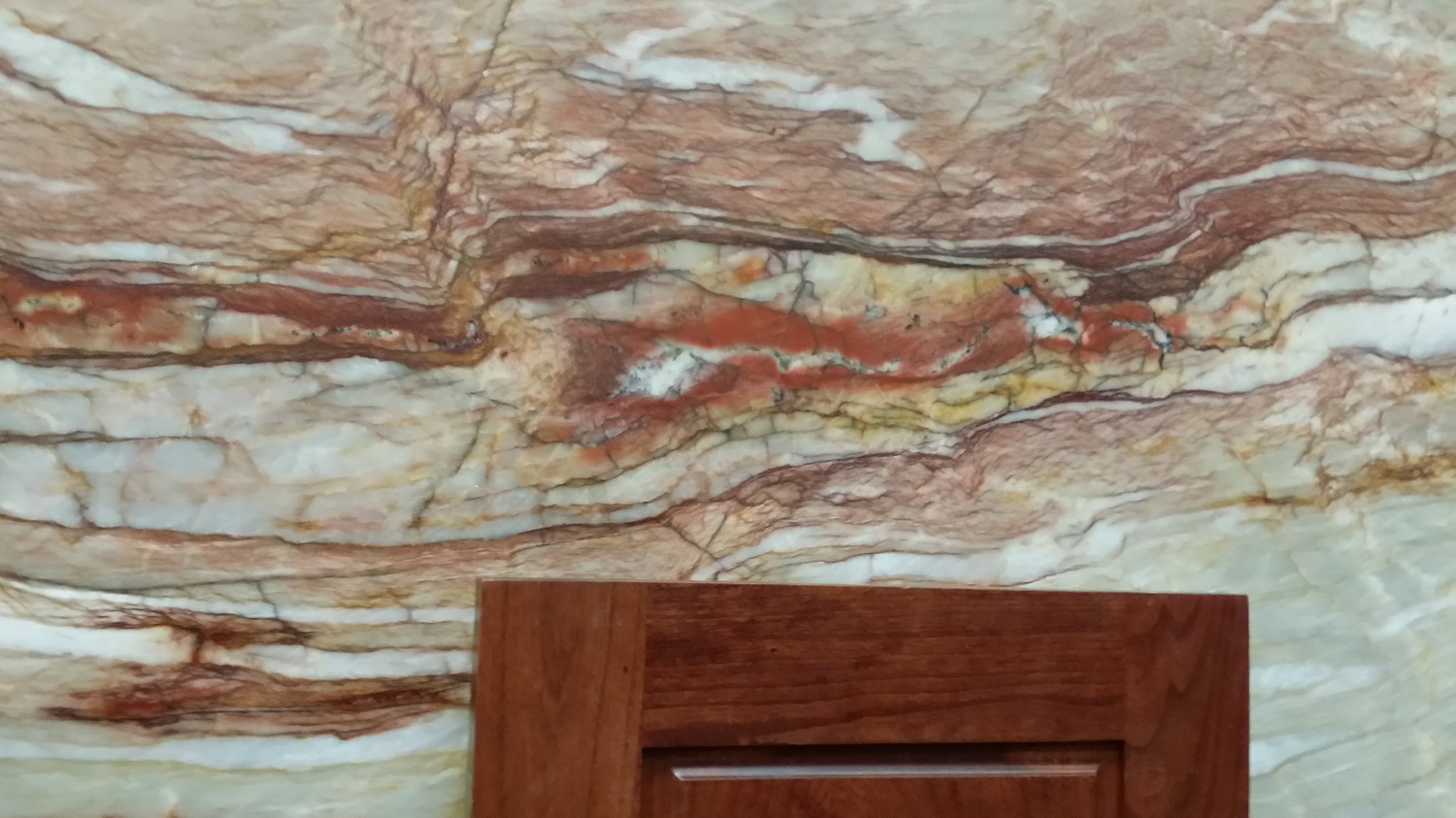 Ok, so you have decided not to hire a professional to design your new kitchen. That's OK, but please do me a favor and heed my advice.  Unless you've done this before successfully, without do-overs or mistakes…. use a designers technique to look at the big picture first! Get all your surface materials and paint colors together and lay them out on a neutral colored surface  and live with  it for a few days before you pull the trigger and order any of those items for your remodel.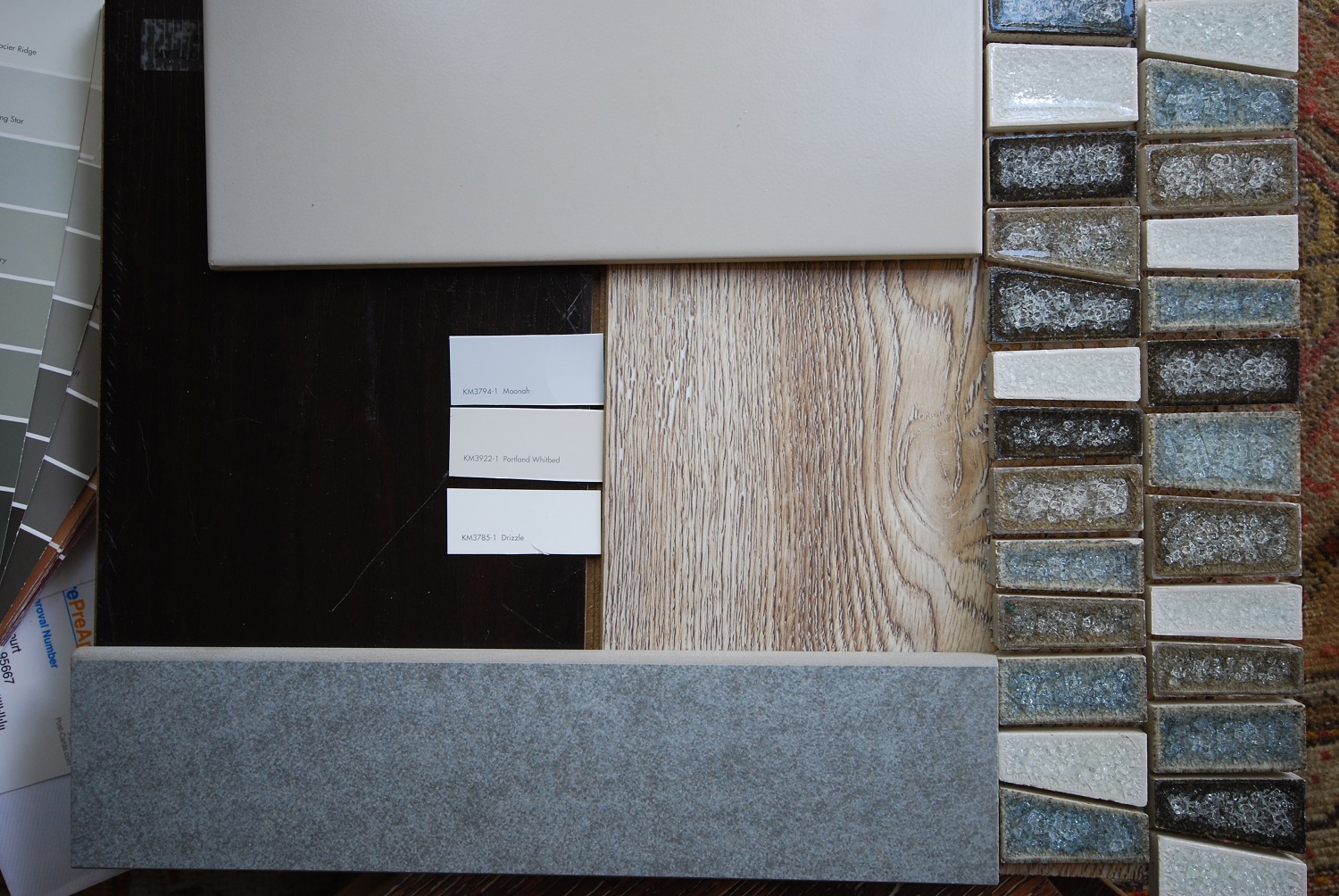 You might be saying…" oh I know what I like ". Well, I'm sure you do and you probably have great taste most of the time,  but not everything in your closet goes with each other does it? You bought all those items because you like them, and they are most likely all very nice! However, that doesn't mean that the brown and pink paisley shirt goes with the teal green striped skirt! They are both nice, but don't work paired with each other, now do they?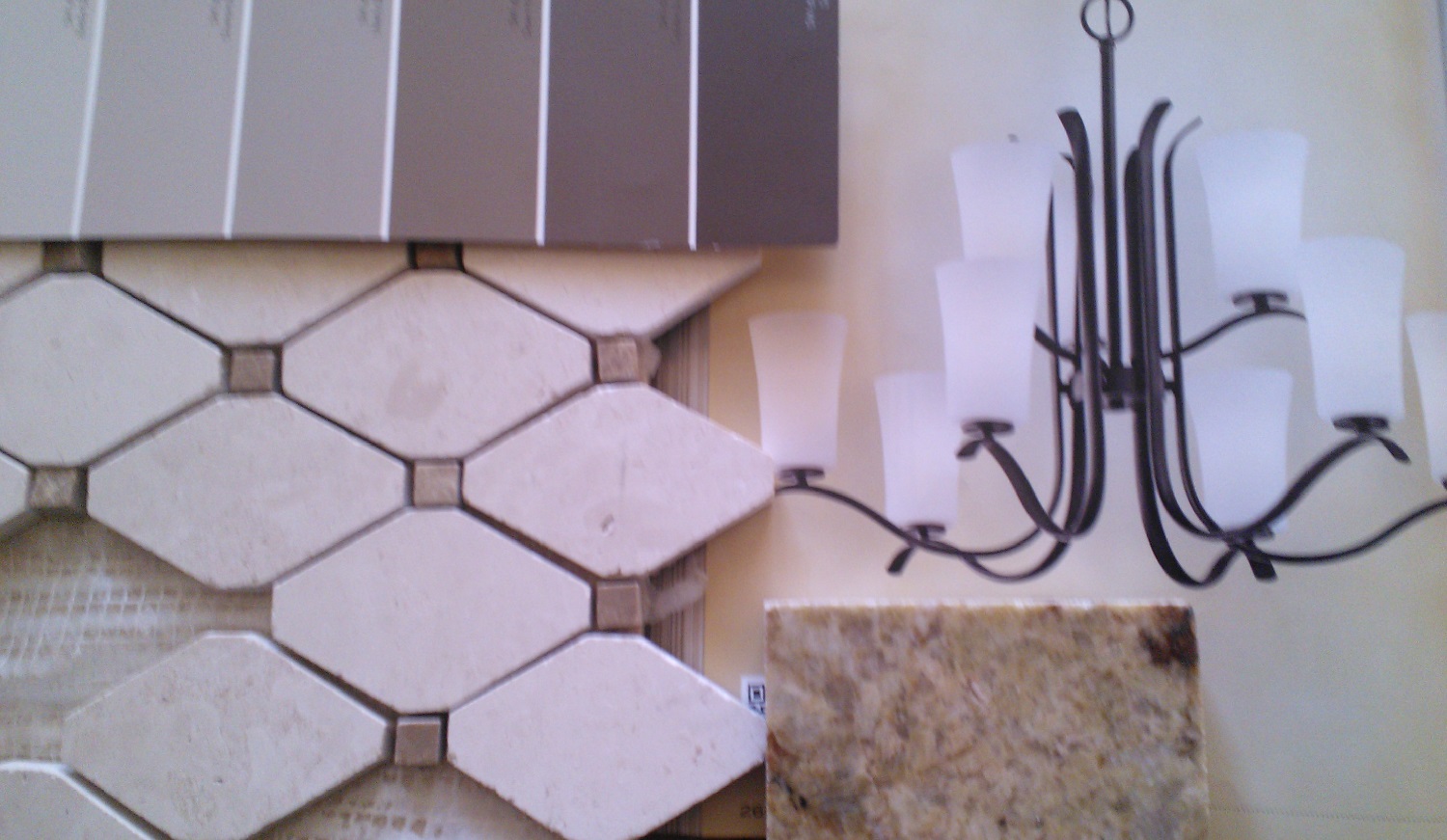 The same goes for floor tile, granite, back splash tile, appliances, shower tile, faucet finishes, cabinet colors, wall colors and even decorative lighting.  There are great choices out there but they don't all look  good when paired together.
When you pull all your choices together and live with the group for a few days, it will either make you happy and passionate about your remodel every time you look at it,  or….. you will know fairly soon that you have to go back to the drawing board.   Ya know, some days you might feel a little whimsy and just want to wear a wacky combination of your wardrobe. But think about it. This is your kitchen. These are not inexpensive items to just go on a whim with.  That's why I say "live with the choices for a few days" and you'll know if it was a temporary whim or if your choices were solid.
I have a wonderful client who made a snap decision to change out the counter we had chosen together, with her favorite back splash and cabinet colors in mind. The new counter choice was beautiful…. but not with the type of back splash she wanted.  I told her she needed to go more neutral now with  her back splash color and pattern because the new granite was darker and much busier (Crema Bordeaux). She went shopping herself for back splash and said she found what she wanted. I asked her to take a picture of it with her granite (it was from the same stone yard), and then send it to me for review. Well, she never did, but told me she thought (as did the gals at the stone yard) that it would look great together.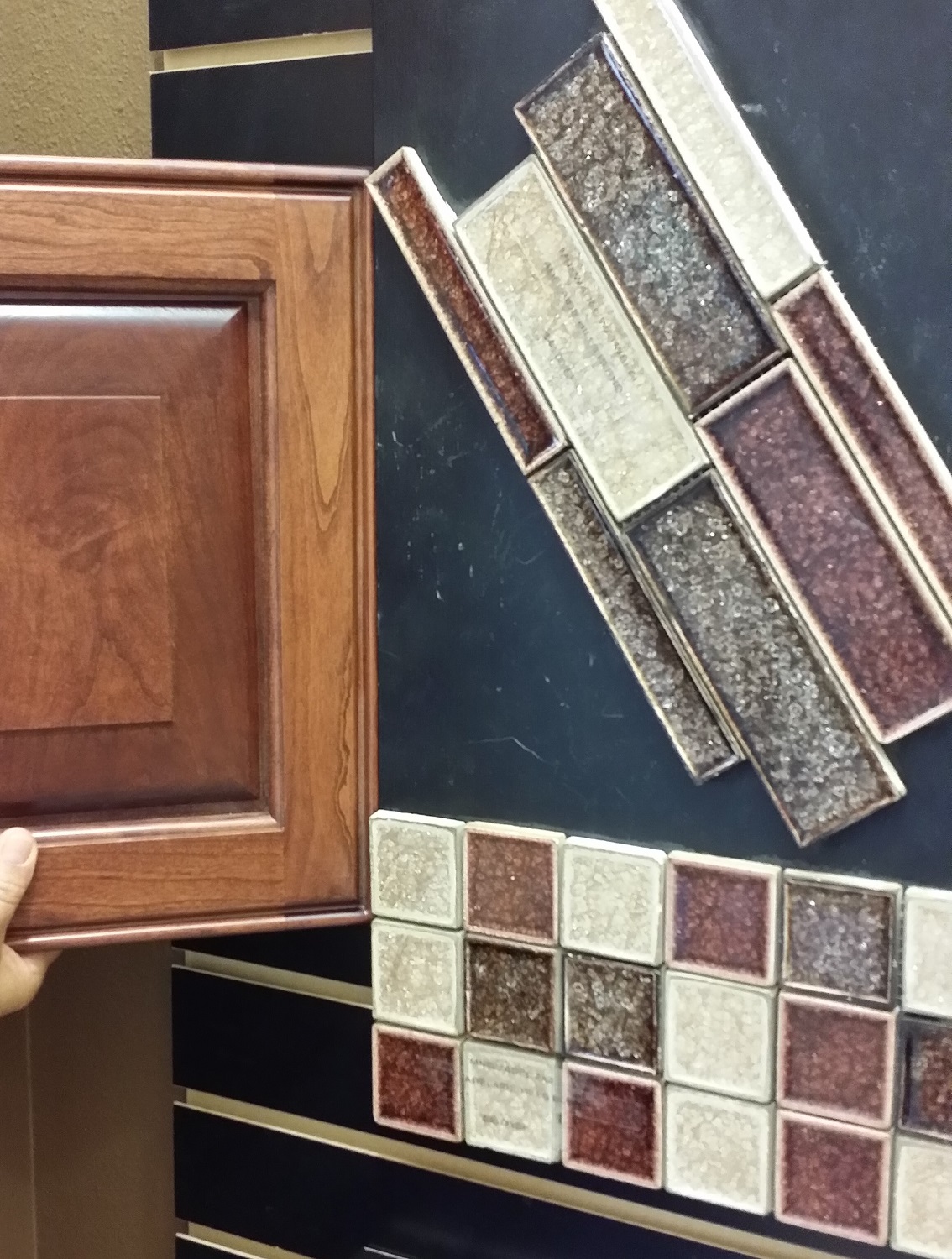 I bet you can guess how I feel about the final result? Well, not as bad as you might think, given what I've said here above, but it really is not great! And it should be great! We worked long and hard on her new kitchen design. We labored over cabinet colors and styles. We took our time to make sure everything went well. And then this.  I know she is trying to make the best of it and doesn't want to re-do anything… but I also know she still doesn't feel "married" to it. And that is just not right. I feel so bad for her, but there's not a lot I can do now except help her embrace it.
So here's how you do it. If you have one surface or color that you know you have to have…. like dark walnut cabinets or a particular Wow granite you just can't do without….. Then start with that. Take a sample of it with you when you shop for all the other surfaces and build from there.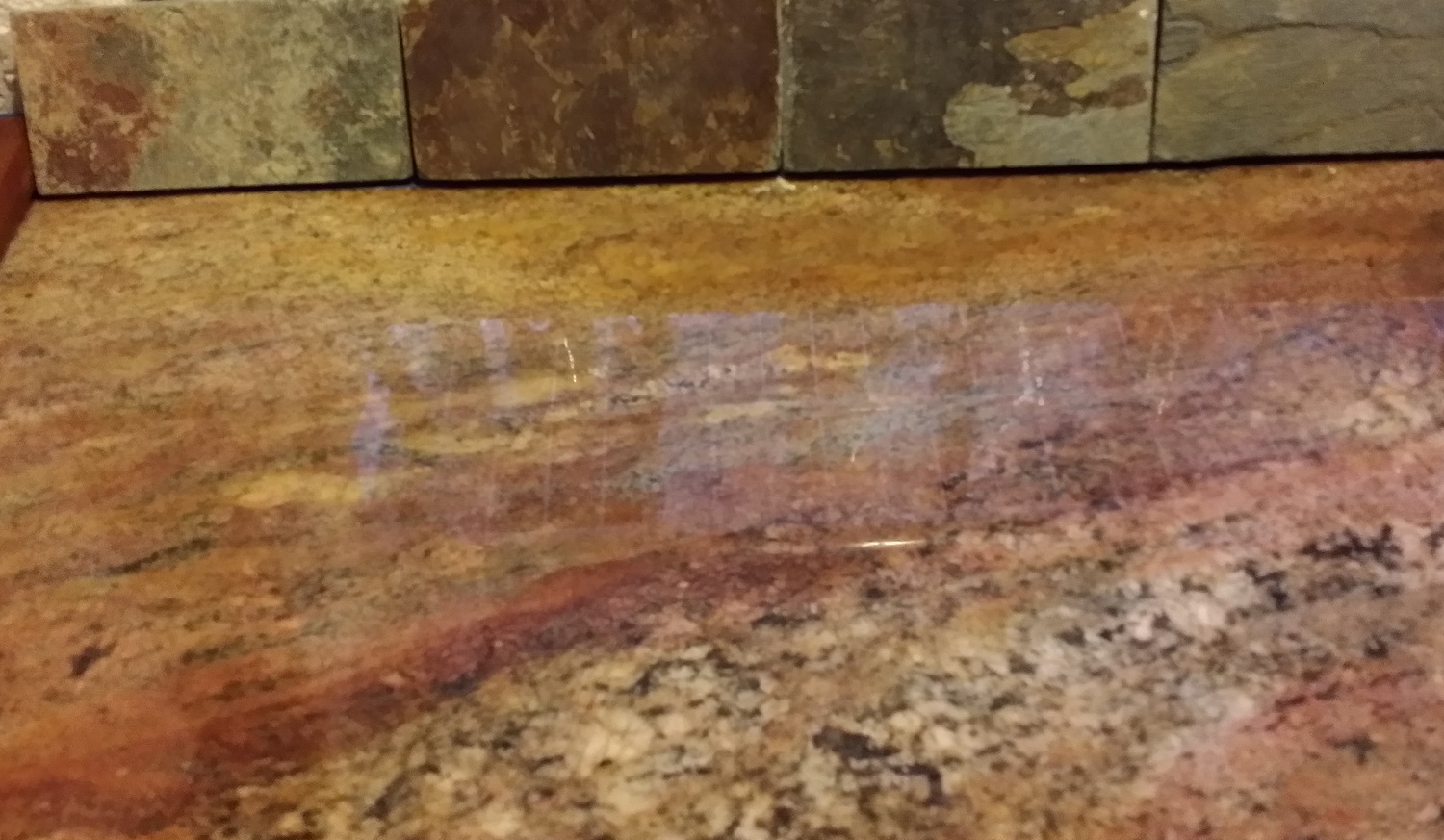 If you don't have any idea where to start, call me!  No just kidding. Well, you can if you want but I suggest starting with the biggest most expensive items like counters or cabinets. Or if you are not changing your flooring, then grab a small piece of the existing floor or take a good picture of it with you and then go cabinet or counter shopping.
Once you have one of the  surfaces picked out, bring it with you to choose all the other surfaces. Hold it up against the granite or the cabinets or flooring. I say, once you have the high ticket items picked (or the ones that take up the most visual space in your kitchen), then move on to the back splash, paint, lighting, hardware.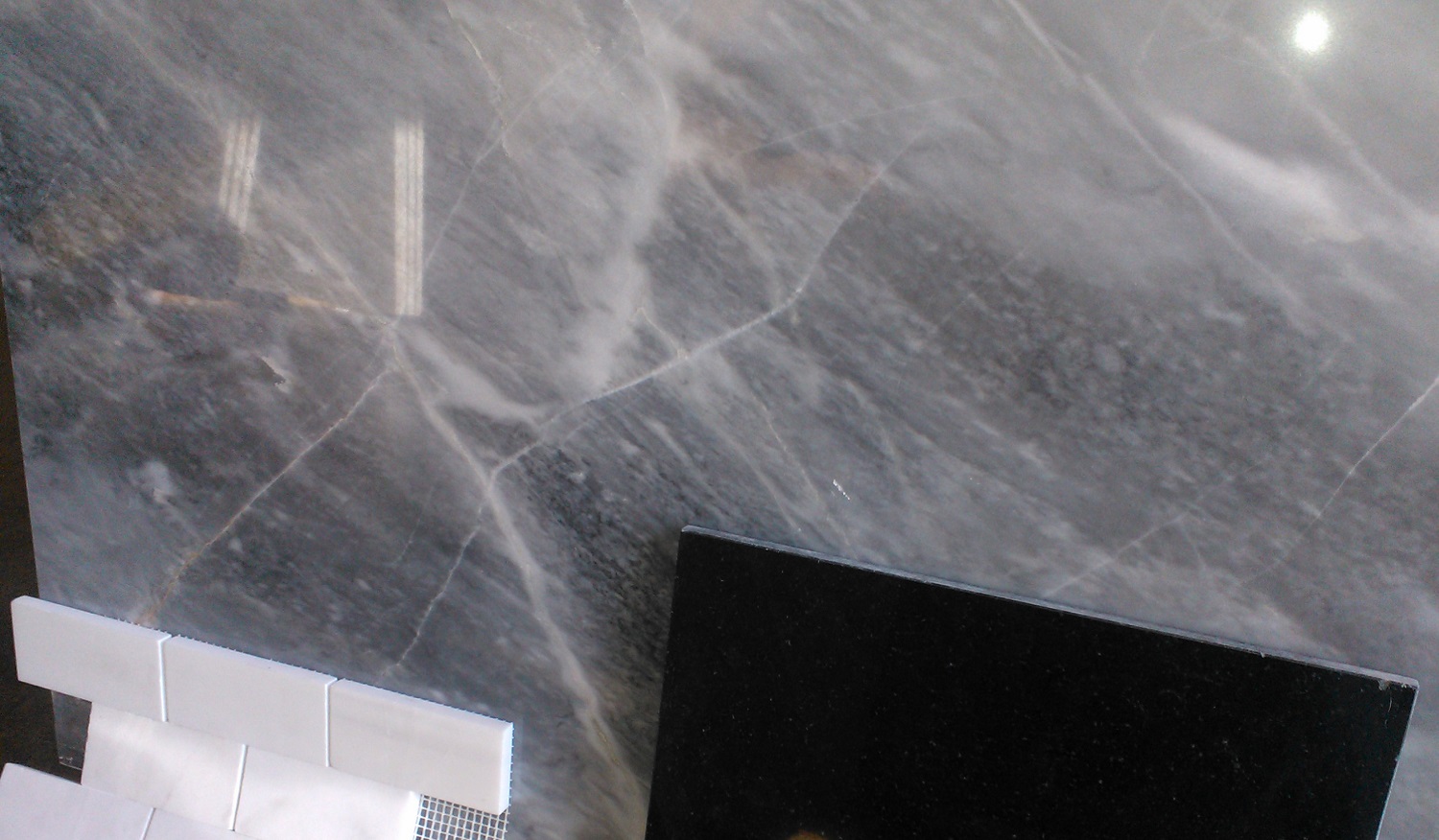 Then…. after you put all your samples together, photograph them, live with them and change anything that just doesn't work. Then live with the final choices again for a few days. But don't go asking everyone you know, for their opinion….. because you just can't please all of the people all of the time and you're more than likely to create more confusion than conclusion.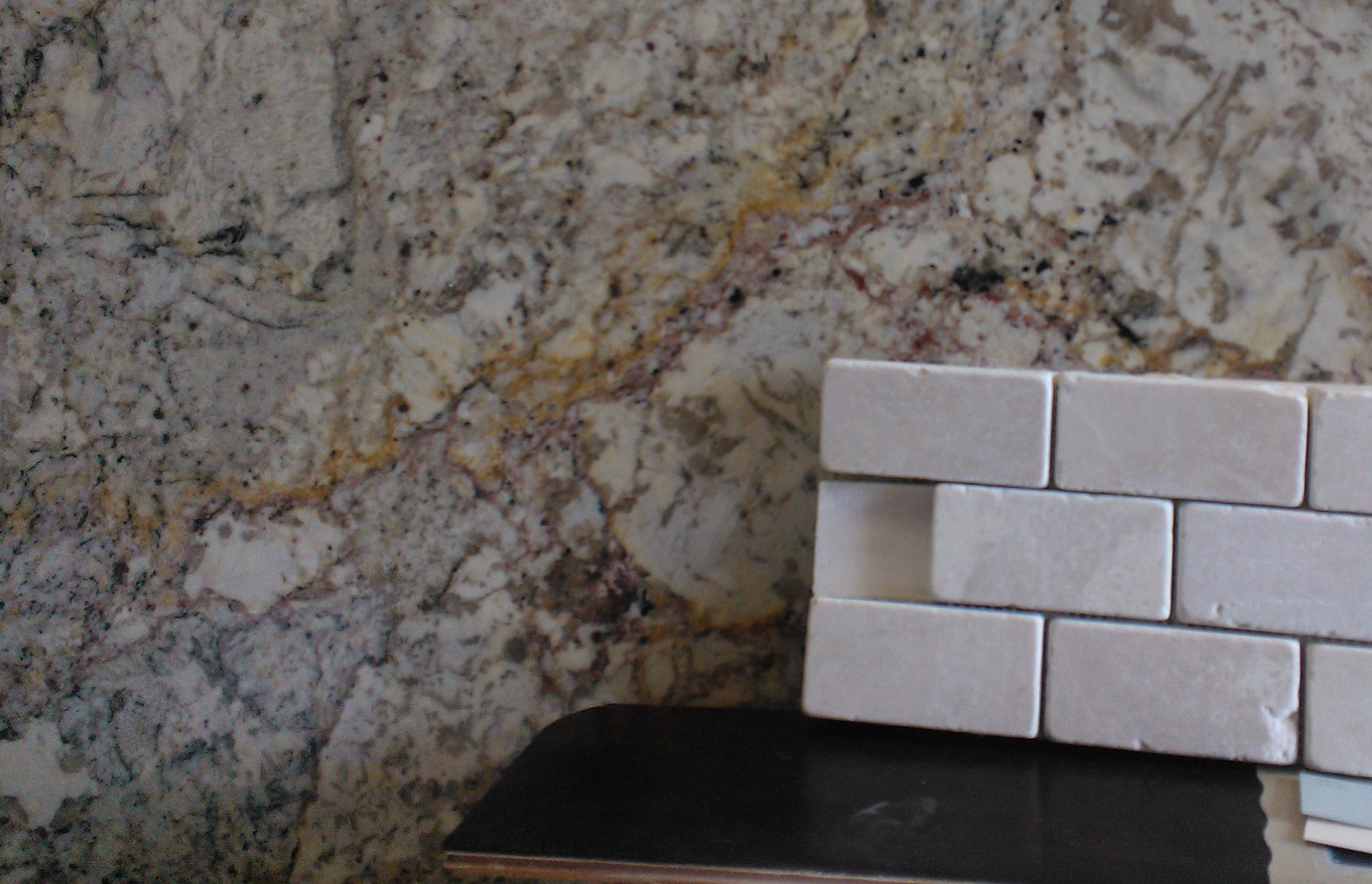 Then, and only then, after you decide all's good (or great!) you can order your materials and you will know that you have looked at the big picture and there will be no surprises.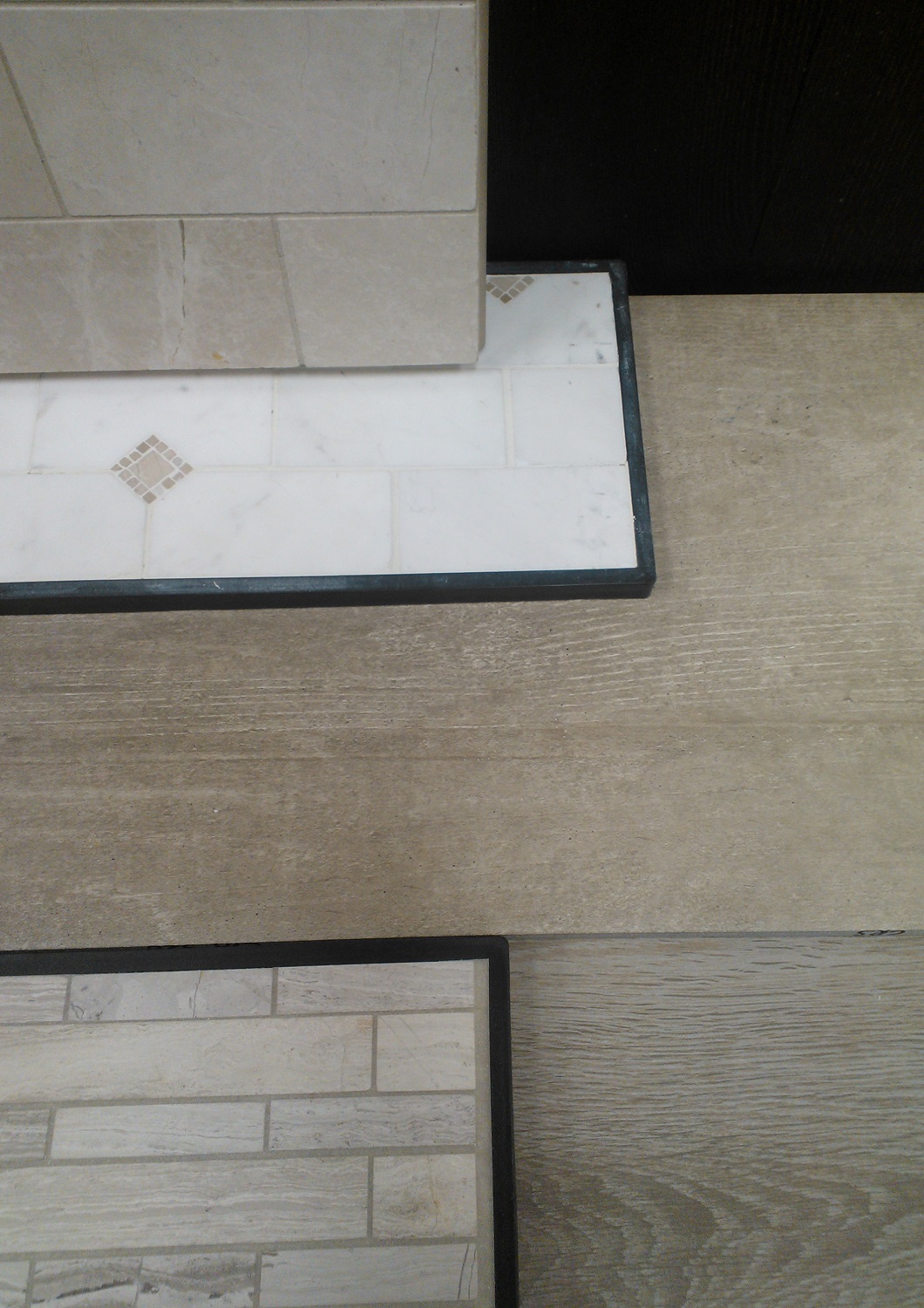 So please, please…. pull it all together first.  You'll be glad  you did! Well,  happy hunting and and please don't hesitate to send me some pictures of your boards for review. I'll happily lend my professional advice.
Cheers!